Bedale Hall – Transfer of Lease to Bedale Hall Charitable Incorporated Organisation
History
In 1952 Bedale Hall was sold by the Beresford-Pierse family to Bedale Rural District Council for the sum of £4,000 on the condition that the Hall was to be used to benefit the people of the area. Twenty two years later, following a nationwide re-organisation of local government, on 1st April 1974 Bedale Rural District Council was abolished and the ownership of the Hall was transferred to the newly formed Hambleton District Council.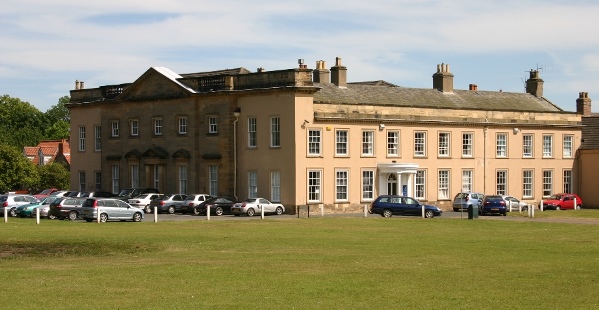 In 1988 Hambleton District Council leased the Hall to Bedale Town Council and Aiskew Parish Council. The two Councils were to jointly act as trustees of the newly formed Bedale Hall Trust with the Trust managing the building as a "Community Centre for the use of the inhabitants of the Parishes comprising the former rural District of Bedale…for meetings, lectures and classes and for other forms of recreation and leisure-time occupation." This lease agreement also ensured that two rooms in the Hall were set aside, one to be used as a Tourist Information Centre and a second to be a Museum displaying a collection of artefacts of local significance including the Bedale fire engine which dates from 1748.
More information about Bedale Hall's history can be found here.
Bedale Hall CIO
In 2017 Bedale Hall Management Committee was reformed and reconstituted to become the Bedale Hall Charitable Incorporated Organisation. Members of the Hall Committee planned that the lease for the Hall and a small area of Bedale Park (the land between Incy Wincy's Day Nursery and Keepers Walk) should be relinquished by the two Councils and instead be held by the newly formed Bedale Hall CIO. The two local Councils have agreed to this plan, as has Hambleton District Council.
Bedale Town Council's Position
Bedale Town Council is of the opinion that Bedale Hall CIO will continue the work of Bedale Hall Management Committee; making space in the Hall available to the local community for use as a "Community Centre" (As is stipulated in the terms of the lease) and maintaining the fabric of the grade 1 listed building. They also believe that transferring the lease of Bedale Hall to the new charitable organisation will be the best way of safeguarding the Hall as a key landmark and resource in the town in future years.
Members of the Bedale and district community are asked to contact the Council if they have any thoughts or concerns about this proposal.