CAR BOOT SALES – 2018
For those wishing to sell or buy second hand items then Bedale Car Boot sale provides a perfect opportunity to do this every Saturday from mid March to mid October in Bedale Park.
For 2018 the first Car Boot Sale is on 17th March 2018 and the last sale is on 20th October 2018. The Car Boot Sales are arranged by Bedale Town Council and take place on Bedale Park in front of Bedale Hall. The sales start at 6:30 am and finish at midday.
Selling
If you wish to attend the Car Boot Sale as a Seller there is no need to pre-book, just turn up on the day ready for the gates to open at 6:30am. There is a charge of £8 per car and £12 per van or car & trailer which is payable at the gate. Sellers need to arrive in time for the start of the sales and can access the park from the gate next to the entrance to Bedale Golf Club which is near the roundabout on the bypass.
A sole caterer operates at each sale and no other caterer may have access.
Buying
There is some free parking available for people attending the sale on Bedale Park. The Park gates are locked shortly after the end of the day's sale at 1pm so please do not leave your car on the Park after this time. When the Park is full then there is disk parking available in the Market Place and there are two (reasonably priced) long stay pay and display car parks just behind the Market Place on Bridge Street.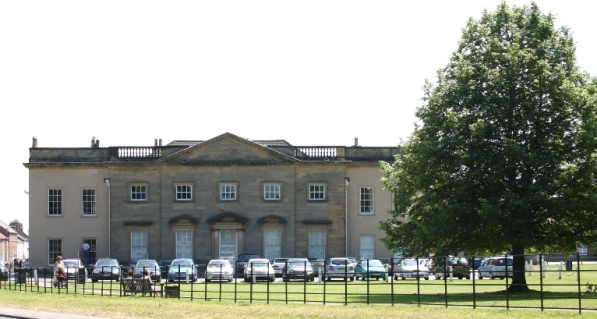 Cancelled Sales
In the event of bad weather on the morning of the sale, the sale supervisor may take the decision to cancel the sale to protect the park from damage and for public safety. This decision is made early on the Saturday morning and because of this is not published. If you are coming some distance to the sale then please check the weather forecast for Bedale before you set off.
Raising Money for Local Good Causes
The sales are also an opportunity for local organisations to raise much needed funds. Each week a different local organisation organises the event and provides volunteers to collect then entrance fees, to help to keep the Park tidy and to ensure that the sale runs smoothly.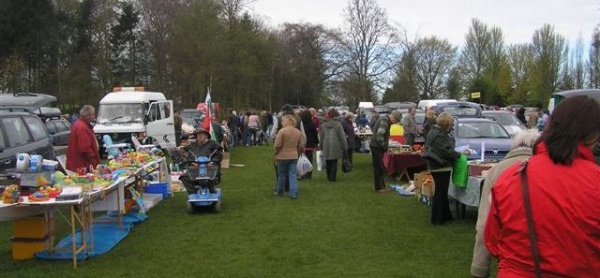 The sales are supervised by Sockjohn Promotions with assistance from the charitable organisation of the day and all sellers and visitors wishing to park will be directed to specific locations within the park.
A full list of organisations running the sales in 2018 and further information about running a sale is available.
Could Your Local Community Organisation Run a Sale?
Local organisations who wish to organise a sale should apply online (below). Applications to run a sale in the following year can be made between February and November.
PLEASE NOTE THAT THE CLOSING DATE FOR ALL APPLICATIONS IS 30th NOVEMBER.